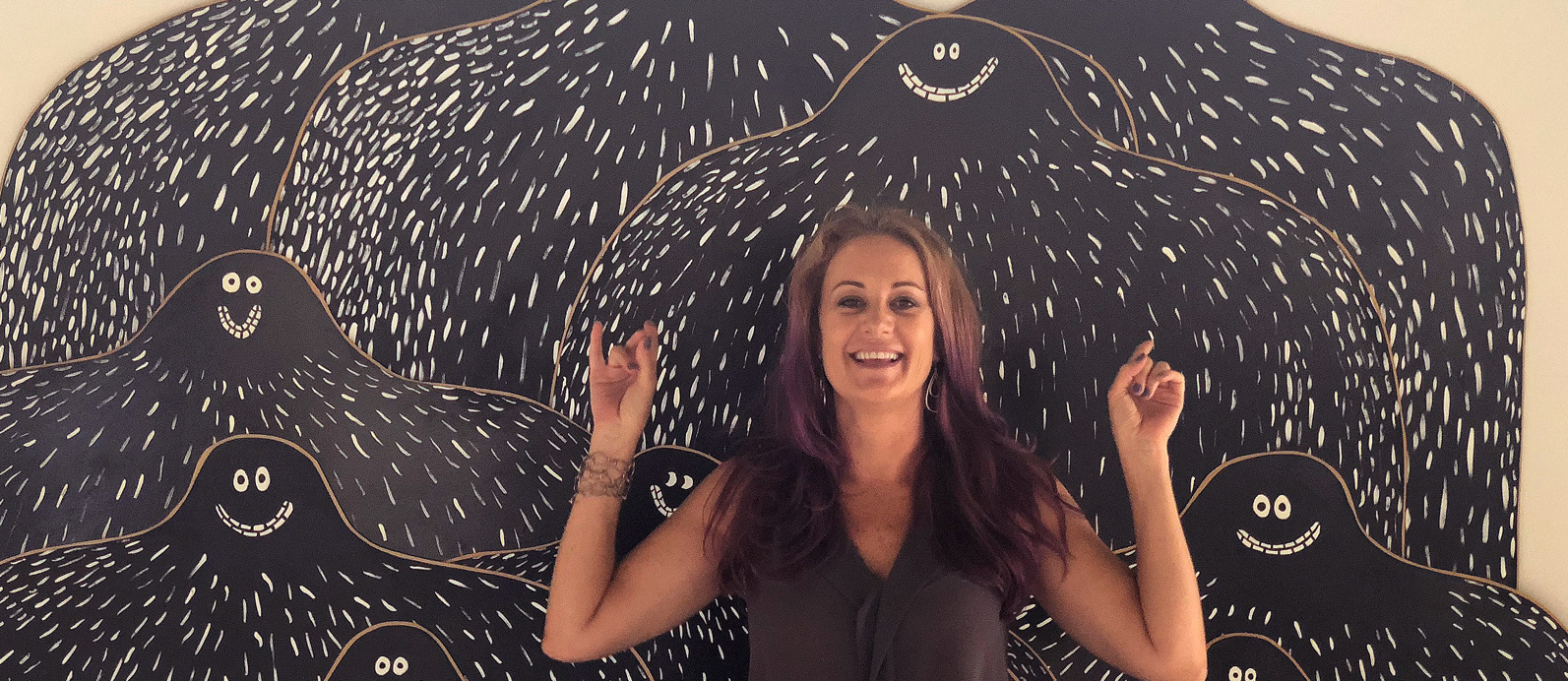 Kristin Moore
/
323.747.3192
/
kristin@kmoorecreative.com
Creating and problem solving has been at my core since a young age. I use to put puzzles together while sitting on my fathers lap while he ate his morning Cheerios. Then would move into my special art nook to create my masterpiece of the day. I continued to follow my curiosity and became intrigued with the visual stories around me. Anything that was promoting something I would pause, review and critique. I am not one who has picked up this profession later in life, but who has sharpened my passion to use design as a vehicle to communicate brands from the beginning.
I love making the complicated simple. Making an impact using my design skills towards the greater good. I appreciate and value smart design. Creativity that inspires and makes me stop and applaud the execution. Bringing together the best of strategy, design and technology is such a beautiful thing.
At one point I realized my passion went beyond what I was creating and more about the community in which I was creating within. I developed a keen intuition of people and how to harness and expand their individual spark. Help them move past obstacles and learn what motivates them. I have a knack for implementing efficient processes that further collaboration & communication. There's nothing better then engaging with a team of passionate people coming together for a common goal.
_____
• Create communications that engage audiences and elevate brand perceptions across channels (UX/UI, digital and print marketing campaigns, advertisements, email and social media, event materials and partner pitches).

• Identify opportunities through user personas, data analysis, brand positioning, competitor analysis and product strategies.

• Analyze requirements, create user flows, information architecture, wireframes, low/hi-fidelity prototypes. 
• Create and oversee style/patterns for UI components, visual and messaging brand guidelines.
• Team collaboration with designers, engineers, data analysts, product owners, compliance, legal, marketing and stakeholders.

• Champion customer empathy and express the voice of the customer to internal teams.
• Assist in manual testing, coordination of focus groups and user testing.
• Experience developing design solutions with agile methodology.

• Develop and manage budgets, production schedules and provide quality control of project scope. 
• Inspire teams and implement efficient processes that further collaboration & communication.
• Identify illustrators/photographers/videographers, provide art direction, coordination and negotiation rates.
• Manage print production process: review mechanicals, printers' proofs, press inspections.

• Participate in client/partner pitches and oversee content and design for proposal decks.
• Expand new business with existing clients and identify new revenue streams. 
• Vet and negotiate contracts, review new talent portfolios, collaborate on hiring/layoffs and staff reviews.
_____


VERTICALS:
Financial • Social Impact Organizations • Technology/Software • Health/Wellness • Education • E-Commerce • Arts/Community
_____
COMPANIES:
• Kinecta Federal Credit Union • Dwight Stuart Youth Fund* • Perceptics • The California Wellness Foundation* • AMS: Momentum* E2G2 • National Creditors Connection • Strayer University* • Convergent Wealth Advisors* • Inner-City Arts • Each Mind Matters • US Airways* • Lee PrintWear • National Alliance on Mental Illness • First 5 LA* • Essential Oxygen • The Eisner Foundation* • Maryland Institute College of Art* • Los Angeles Neighborhood Initiative • PhRMA* • International Finance Corporation* • Smithsonian* • St. Mary's College of Maryland* • T Rowe Price* • Archstone Foundation • Ronald Reagan Building and International Trade Center*.
*Clients while working for Hershey Cause Communications, OSSCube or Grafik.
_____
Led teams to win over 60 creative awards.